Happiest of Thursdays to you! Is everyone thoroughly and fully excited for Halloween? My mom went to costco and picked up an amount of candy that even I think is excessive.
This
is not all of it. There's more. What a time to be alive. I'm planting my butt on my porch on friday night, dressed in a
slightly
scary costume, enough to freak out teeny children but not actually scare them. Moderation is the key to a long life and future babysitting gigs. My street has over 50 kids alone, so it should be a good Halloween.
Yesterday, the delightful Pam came over after work so we could do a dry-run of our make up and make crafts for our halloween costumes.
Crafts
. We are very into it this year. We spent the evening watching
a scary movie
, eating so much Halloween candy we felt sick, working on our costumes, putting on make up and laughing like idiots because thank god for dry runs and watching Hocus Pocus. It's everything you do at sleepovers, except on a Wednesday. All of my childhood illusions about being a grown up have come true and it glorious.
But we need to talk about something of the utmost importance. A viewing of Hocus Pocus brings an important issue to the table that begs to be discussed: Max Dennison.
He's the Californian, laid back, tie-dye wearing prince of all our childhood dreams. He was everyone's first movie crush and would absolutely, without a doubt, make the perfect boyfriend. Here's why...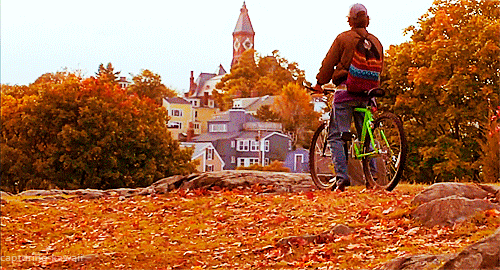 1. He loves his little sister.
2. Presumably has his driver's license. Or, if does not, feels confident enough about stealing his parents car and driving at it night. Either way, really.
3. Solid, casual reference to Jimi Hendrix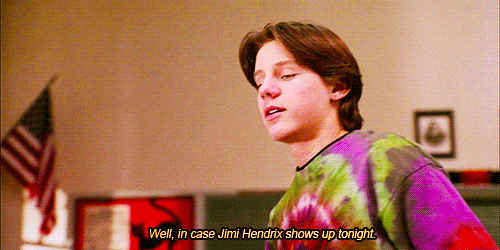 4. "Yabos"
5. Agrees to wear tights.
6. Possesses enough confidence to attempt to woo a girl so clearly out of his league and succeeds
Alison: 90s fashion icon
7. Used his virginity to light the black flame candle. What a bad ass.
8. Is a cool teenager
no, Dani, you wound't get it
9. Invokes both the burning rain of death and daylight savings. Smarty pants.
10. Basically he's a tie-dye wearing, little sister protecting, yabo-loving dream boat. What more could we want?
What do you think? Dateable?
Stay spooky!